Improved performance over non-inverter models.
Titanium apatite photocatalytic air-purifying filter.
Quiet nights in your neighborhood.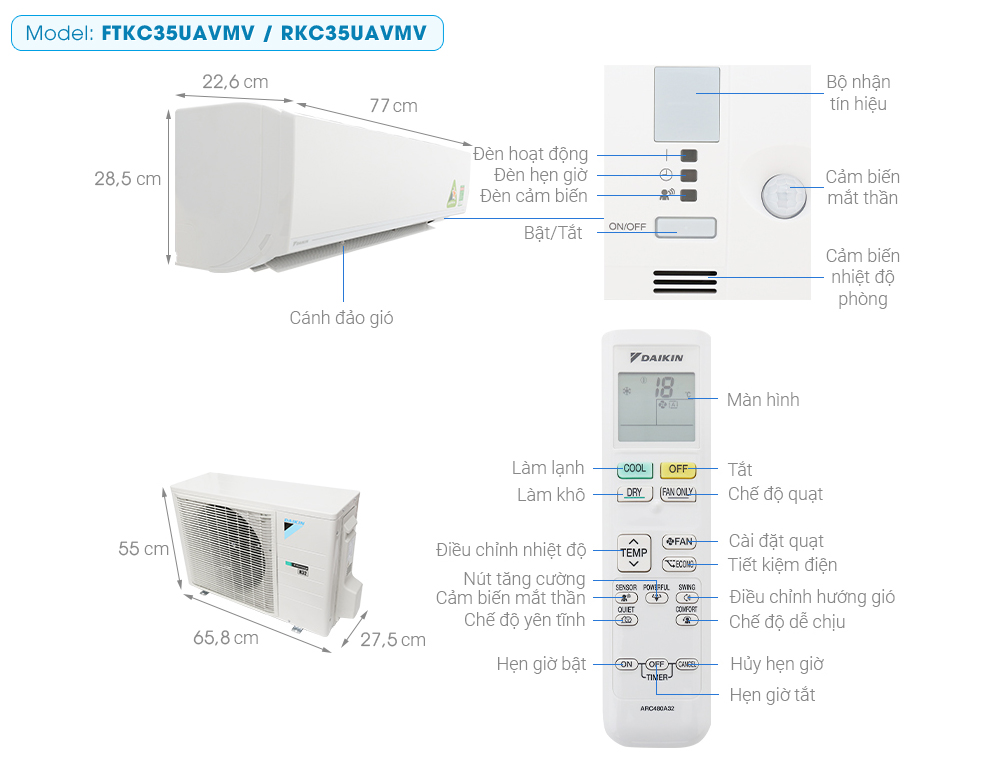 Smart design lifts airflow to the ceiling
Coanda airflow distributes air evenly throughout the room with airflow along the ceiling.
In addition, Coanda helps the wind flow up to 9m to help cool evenly throughout the room, saving electricity, comfort and safety for health.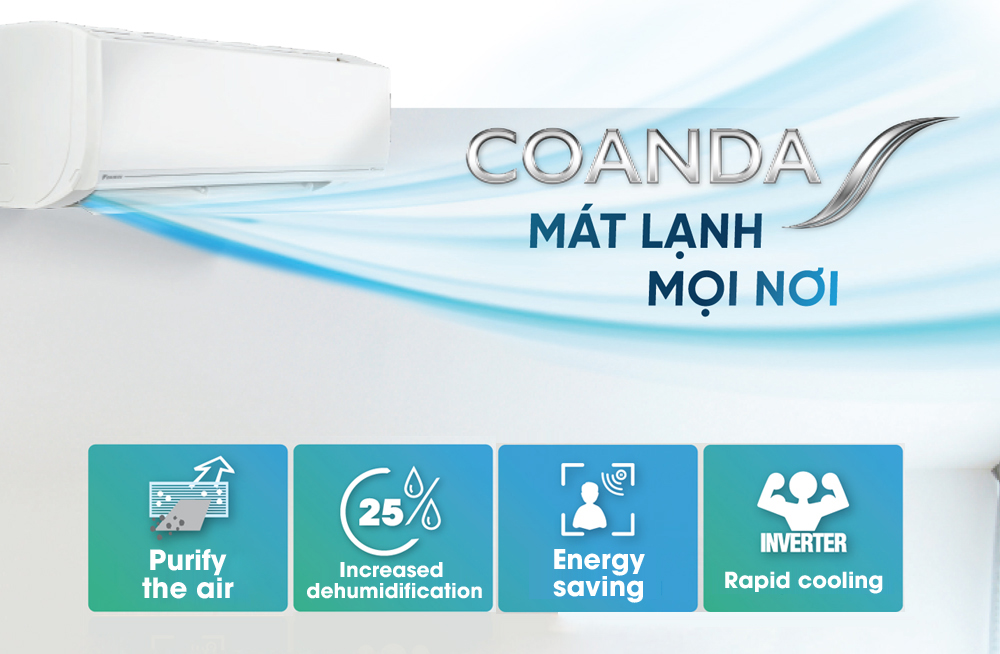 Inverter saves energy, optimizes living expenses
Power-saving technology eliminates the wasteful operation of air conditioners by effectively controlling the compressor motor speed.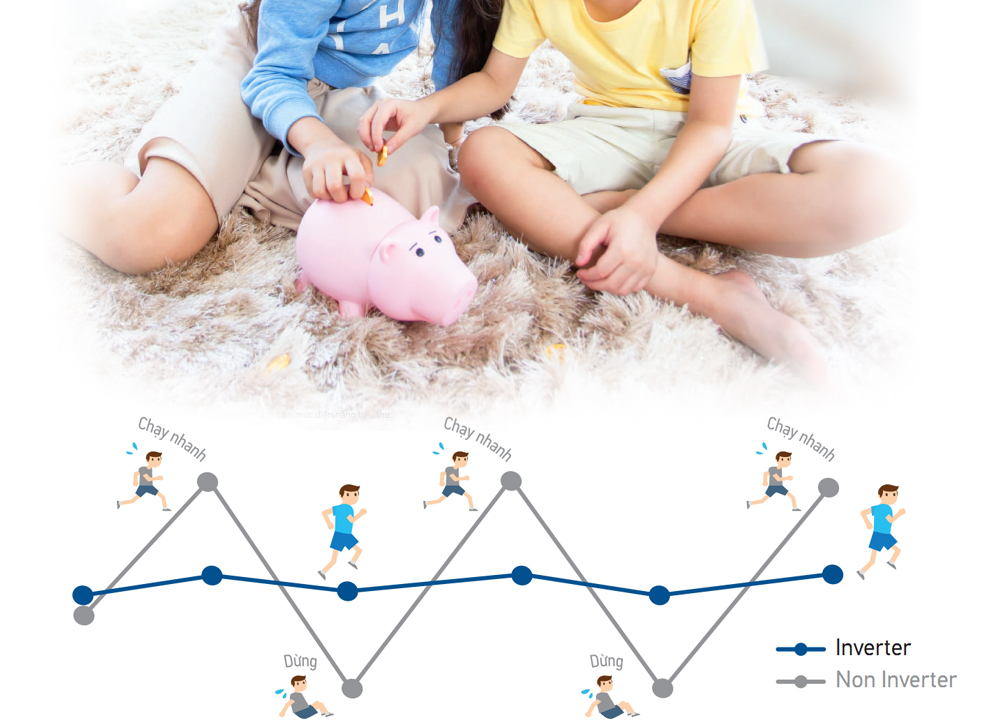 Intelligent eye sensor mode
The smart eye saves power by detecting the presence of people in a room. If there is no person within 20 minutes, the device will automatically increase the setting temperature about 2 degrees Celsius.
Save electricity with sensor mode when there are people and no people.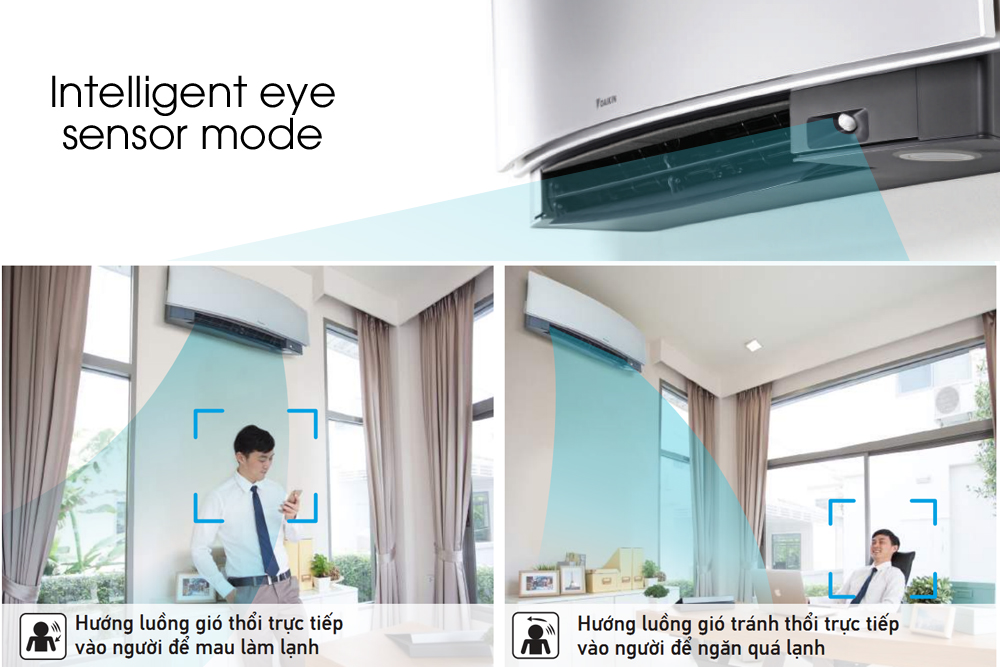 * This feature is available for FTKM50 / 60/71, FTKC, ATKC series
Dehumidification, deodorization, anti-mold, PM2.5 dust filter with Titanium Apatite filter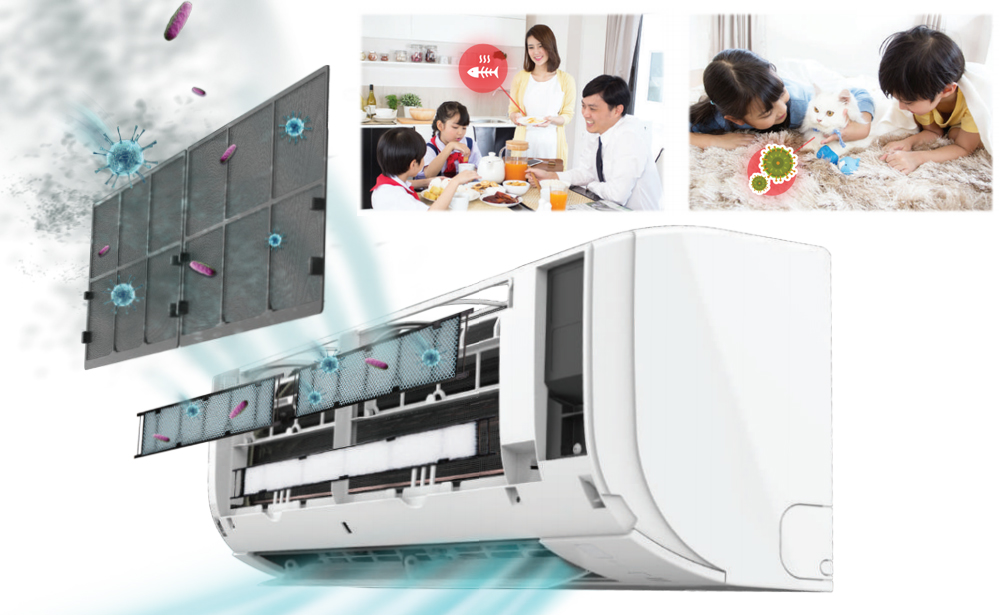 Solution for installing the machine in corrosive environment
The surface is covered with a thin layer of acrylic resin to increase resistance to acid rain and salt corrosion. FTKC series is equipped with high-strength electronic circuits that can operate in the voltage range from 150V-264V.

Gas R32 environmentally friendly
The R-32 refrigerant does not destroy the ozone layer (ODP) and the global warming index (GWP) is only one third of that of the R-410A and R-22 refrigerants.
DMOBILE - Smart control via phone
With this function you can customize the temperature at different times of the week.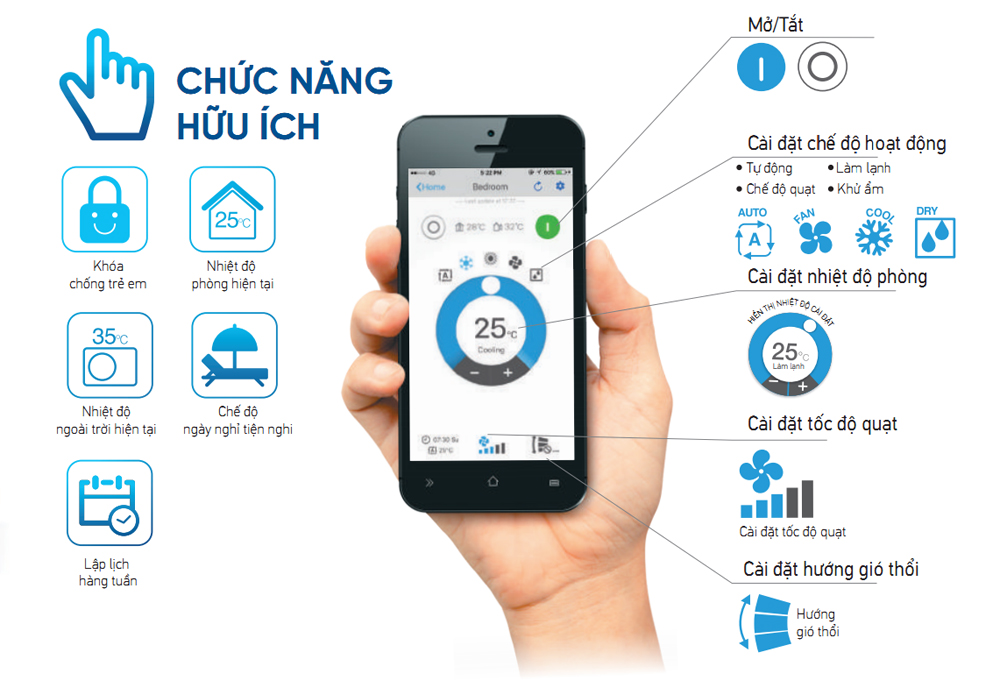 Manual remote control
The screen of the remote control has an LED light, easy to operate in the dark.
* FTKC25, 35 model need KRP067A41.
FTKC50, 60, 71 model need KRP980B2.
Specifications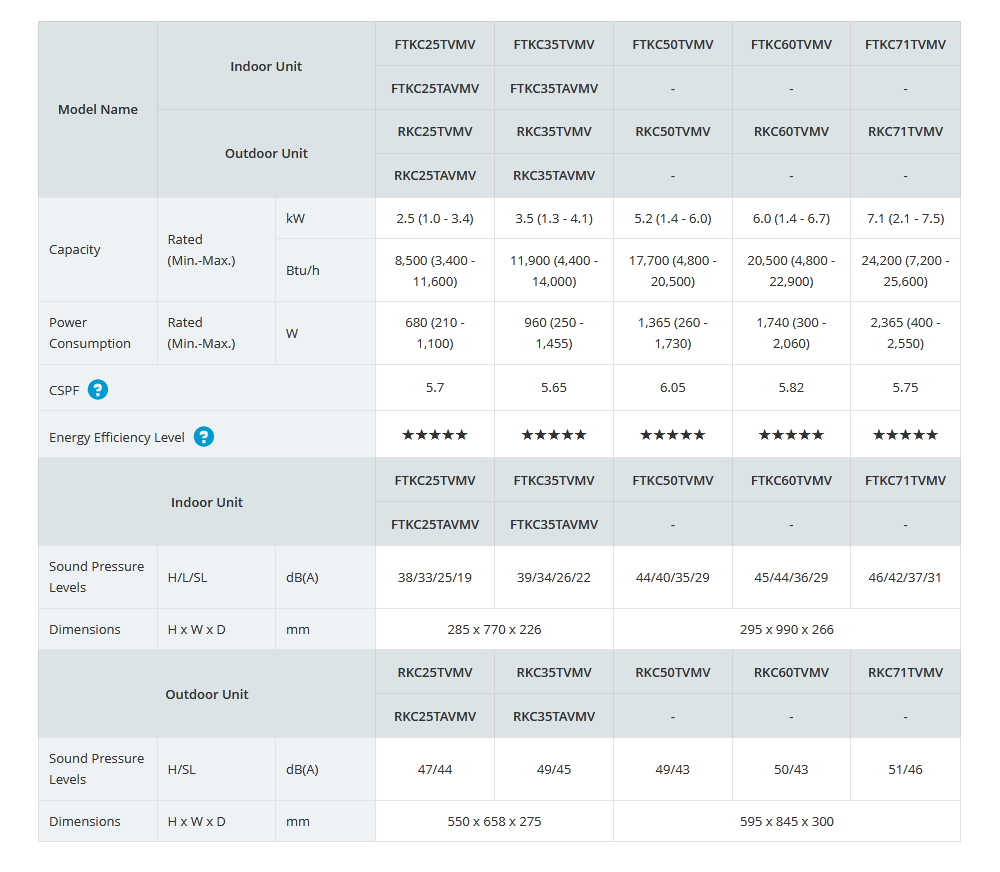 Note: The above values correspond to the 220V, 50 Hz power source.
Measurement conditions
1. Cooling capacity is based on: Room temperature 27 ° CDB, 19 ° CWB, outdoor temperature 35 ° CDB, piping length 7.5m
2. Noise level is based on temperature condition as in item 1. These conversion values do not have echoes.
The actual measured noise level is usually higher than these values due to the influence of ambient conditions.
3. CSPF is based on TCVN 7830: 2015