Automatic Swing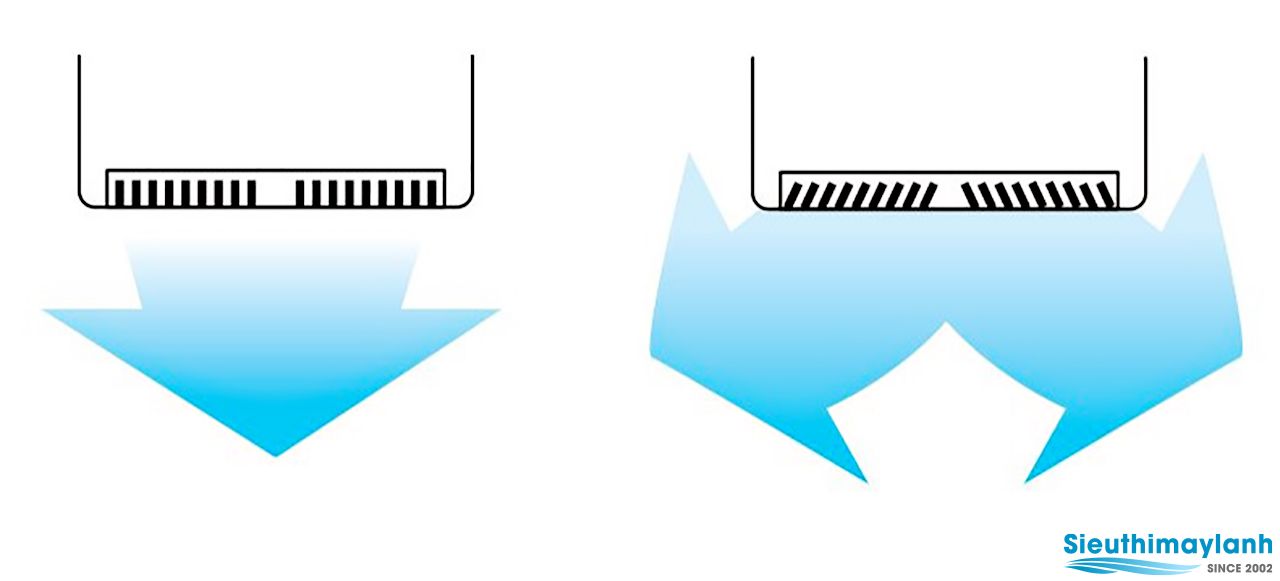 An Auto Swing airflow-up and down automatically cools down the room thoroughly. It can adjust the airflow right and left manually.
Advanced fan motor technology
Daikin Ceiling Suspended AC Inverter FHFC71DV1 - 3 phases is equipped with a DC fan motor combined with a wide sirocco blade and a large heat exchanger to enhance cold airflow keep the machine running smoothly.
It can be installed in narrow spaces

This air conditioner can be installed in a narrow space as it requires only 3 centimeter-gap from the edge of the wall. Therefore, it can be installed in various areas.
Drain pump (optional)
The drain pump of the Daikin Ceiling Suspended AC Inverter FHFC71DV1 - 3 phases can be easily combined with the machine. The connection of the exhaust pipe can make inside the machine. The outlet of the gas pipe and the exhaust pipe together.
Other outstanding advantages of Daikin Ceiling Suspended AC Inverter 3.0Hp FHFC71DV1 - 3 phases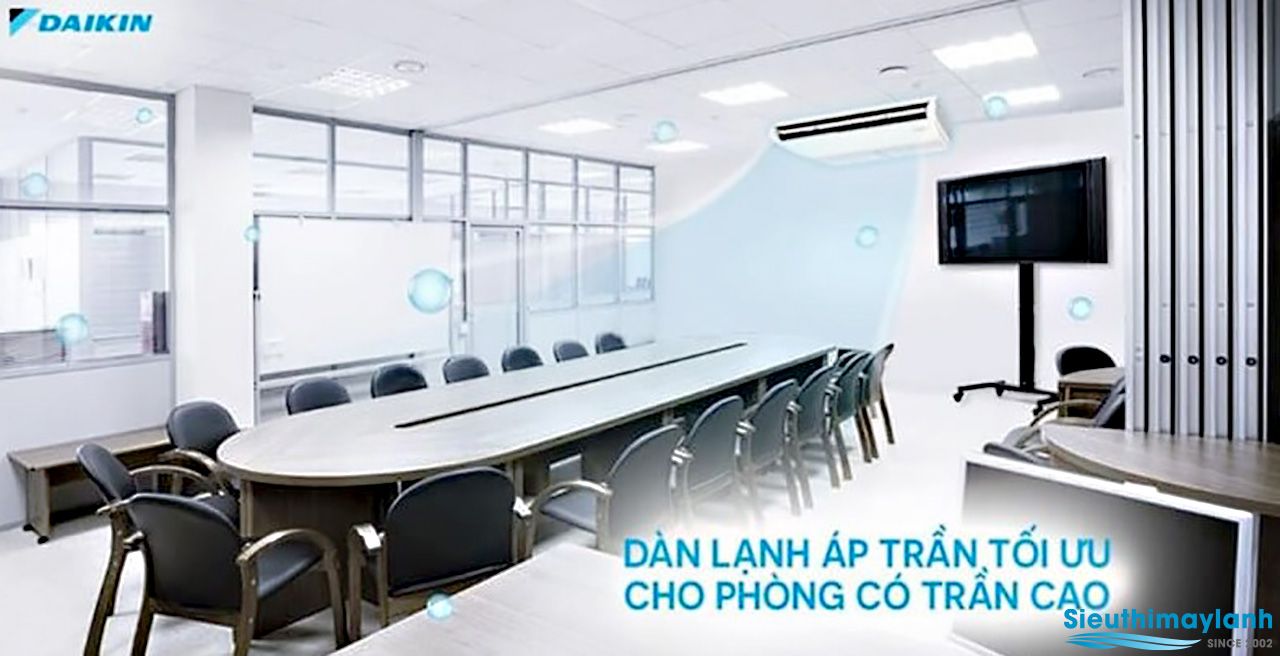 Luxurious design with white, delicate colors increases the beauty of any interior space.
Improved airflow control increased from 3 steps to 5 steps. Automatic airflow is also equipped.
The machine operates smoothly thanks to the lowest indoor unit noise level of 32dBA and the highest level of only 37dBA.
It can be connected to the central control system without accessories.
Wiring, maintenance, and repair can be below the indoor and outdoor units.
Side tubing is easy, thanks to the removable frame.
The drain pump system (optional) has antibacterial silver ions to help prevent mold growth, bacteria that cause unpleasant odors and clog drains.
The louver has no burrs to avoid condensation and dust.
The air intake mesh uses oil-resistant plastic material. Increased durability when using the machine in restaurants or similar environments.