New generation inverter system.
Energy-saving label five stars.
Easy to install even in the low ceiling area, slim size is only 245 mm.
The wind direction can adjust up or down.
Silver ions on the drain pan to inhibit bacteria.
Warranty: 1-year for component, 4-years for the compressor.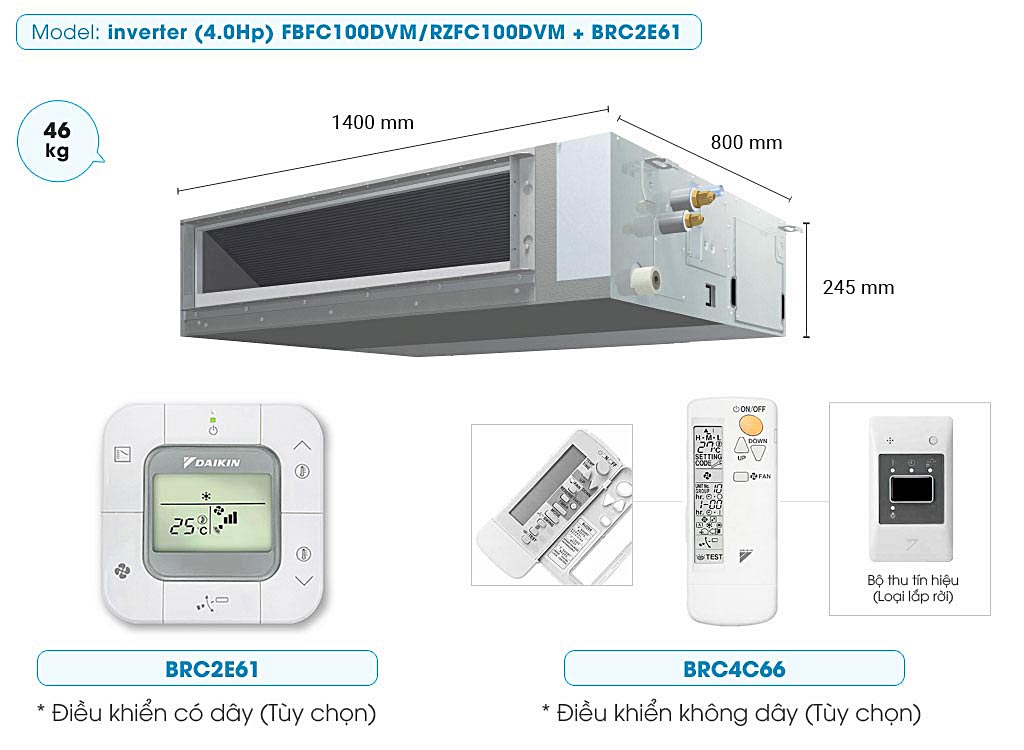 Energy Efficiency Label No.5
Daikin duct connected air conditioner inverter FBFC100DVM - RZFC100DVM + BRC2E61 (4.0Hp) is the latest SkyAir series, which uses R32 gas, with high energy efficiency (EER), with a 5-star energy-saving label, helping you save further electricity.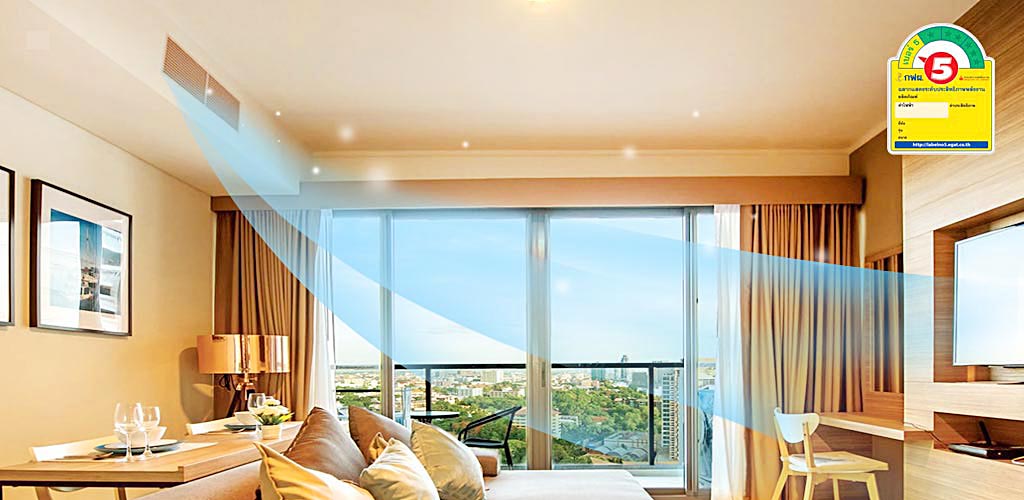 Gas R32
R32 is an Eco-friendly refrigerant that is first used by Daikin. Its cooling capability, known to be higher than R22 and R410A, decreases the compressor's overworking, it helps operation smoothly. As a result, air conditioners with R32 refrigerant can give faster cooling operation, save more energy consumption, and have three times less Global Warming Potential (GWP) than R410A. And important it is not to destroy the ozone layer.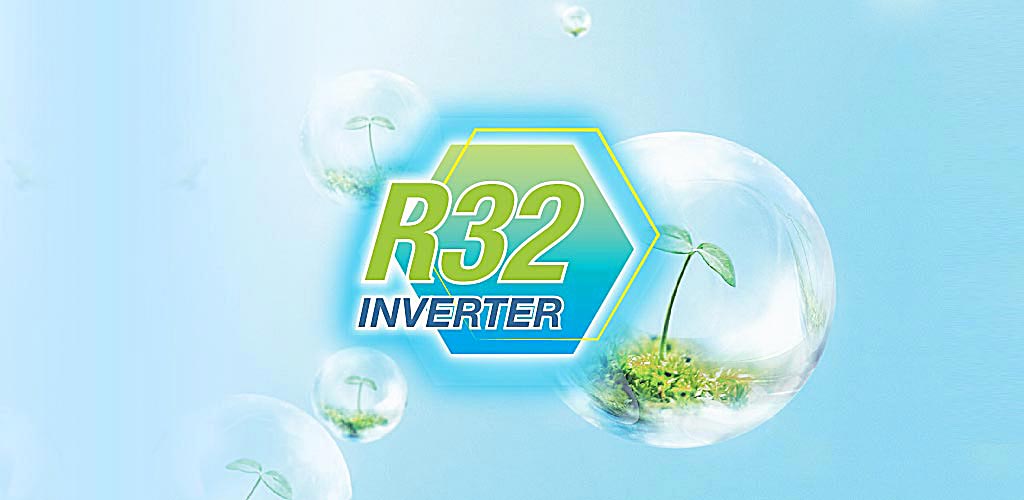 Inverter Compressor
Daikin's Swing Inverter Compressor is outstanding from other Inverter compressors. The connected compressor core and roller effectively reduce friction and vibration, refrigerant leak during compression. The compressor speed is increase as soon as it starts up to fast cooling operation. As the temperature reaches the set limit, compressor speed will reduce to stabilize temp. As a result, Swing Inverter compressors allow air conditioners to work quieter, reduce surges, and save more energy consumption than non-Inverter air conditioners.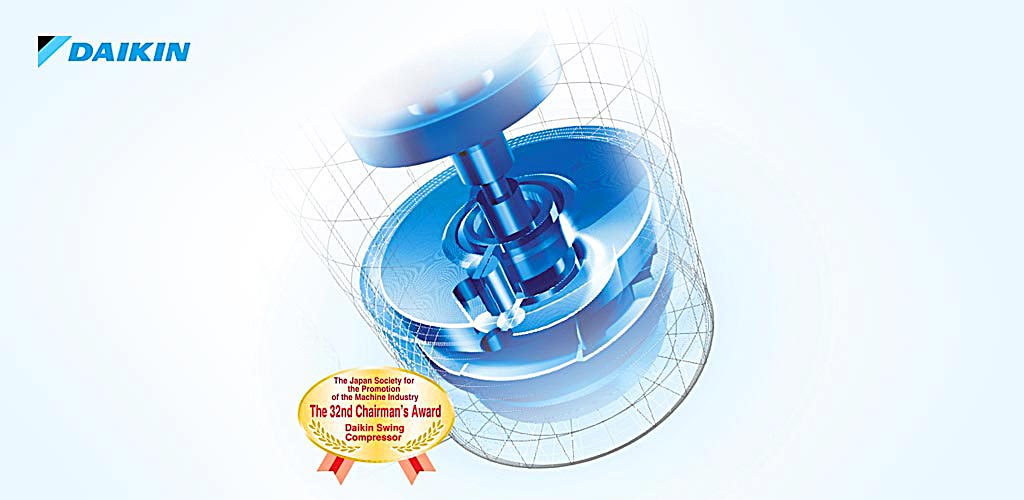 Compact design that is easy to install
With a compact size of only 245 mm, the air conditioner can install at a limited ceiling height. Daikin is one of the leading MSP-duct air conditioner manufacturers, with the size of an air conditioner that is most compact.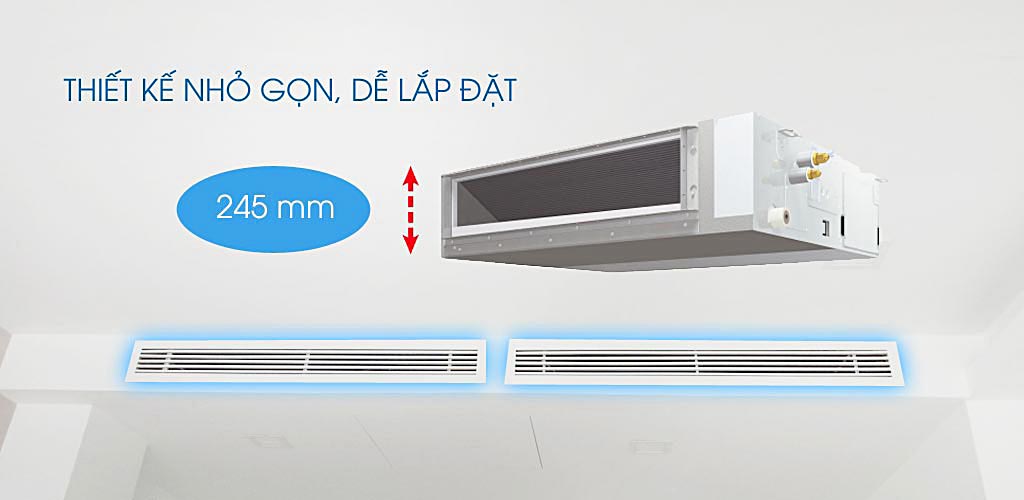 The air intake is at the bottom
Wire alignment and repair can conduct at the bottom of this air conditioner. (Accessories are required.)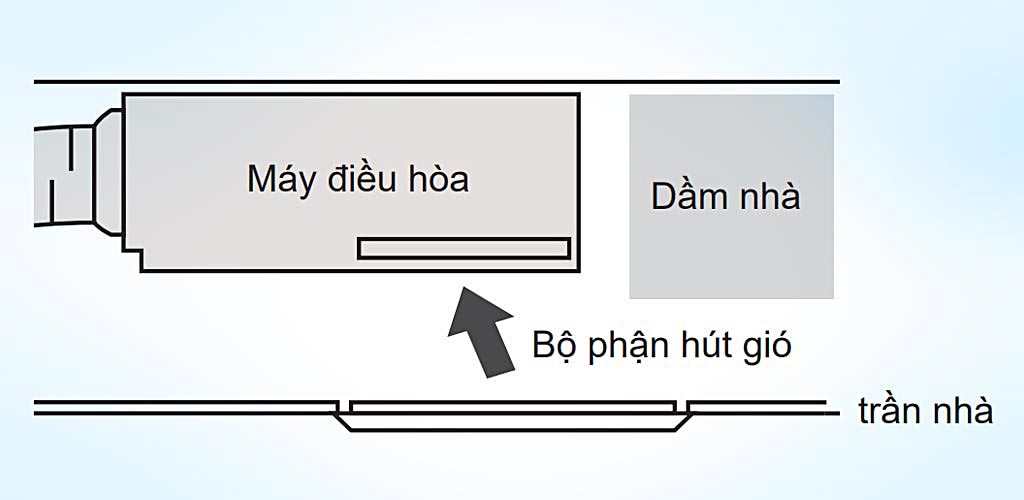 Fan Speed
There are 3 levels of fan speed with an automatic mode.

Static pressure can adjust according to the length of the air pipe
"Static air pressure can be adjusted freely from 50-150 Pa to flow the air both far and near according to the length of the air pipe. Moreover, this air conditioner can correspond with the various interior design and thoroughly cool the room.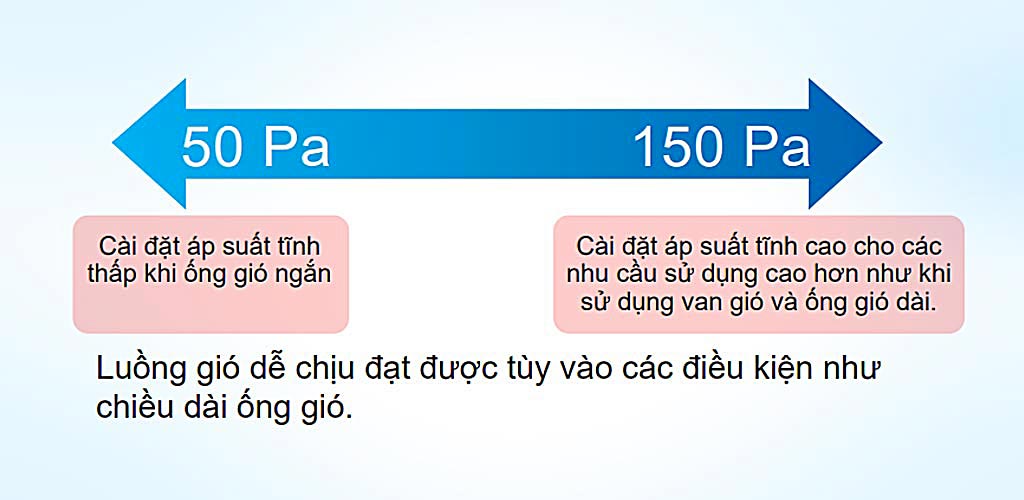 Convenience with two spot- temperature-sensors system
The indoor unit and the wired remote controller are fitt with a temperature sensor. It can set up to calculate the ambient temperature in the evaporator or remotely so that the temp is similar to the room temperature.
An anti-bacteria drain tray that is easy to be maintained
Silver ion is used in the anti-bacteria drain tray to prevent the dispersion of bacteria that could lead to unpleasant odors and dirt. It can be washed and cleaned easily.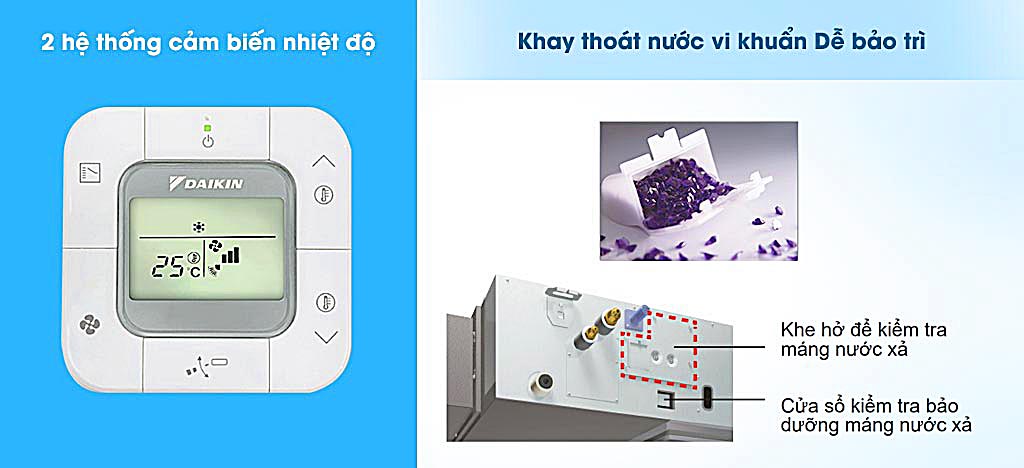 Quiet operation sound at only 30 decibels
Quiet operation with the minimum operating noise level of 30 decibels, reducing room noise.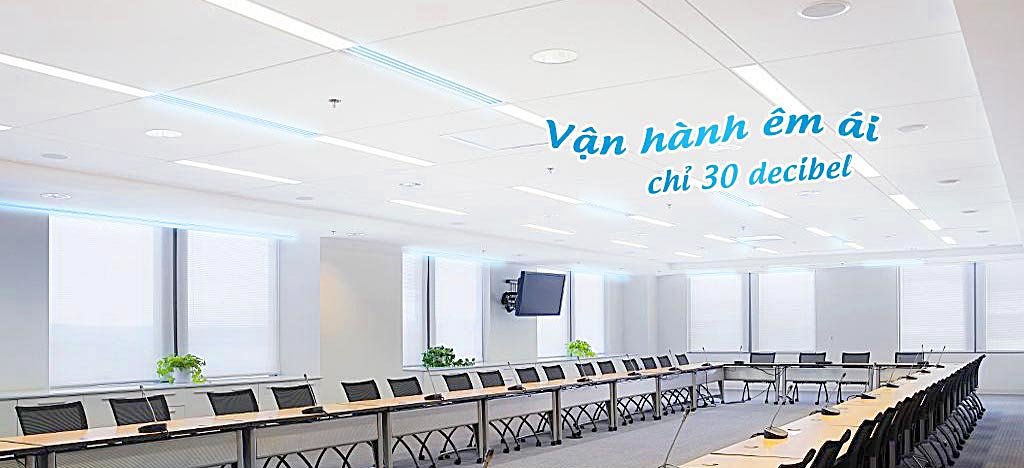 Interlock Function
Users can control the on-off mode of air conditioners in hotels with a key card system (interlock) by linking with other building management systems (3rd party) to save energy.
Durable and easy to be installed
The compact indoor coil unit in the cooling control panel, with the latest Daikin technology, provides high thermal efficiency, thereby reducing coil size in the outdoor unit and saving energy. The heatsink has made of aluminum alloy combined with special substances into the material to increase durability. More corrosion resistant than conventional aluminum sheets for you to use for a long time and save more energy.
Installation-space saving
Owning to the newly designed anti-corrosion alloy condenser in all models can reduce the size of condensing up to 33%, and the weight up to 51% helps to install in narrow spaces easily. The efficiency remains the same, cooling capacity and energy-saving capability become even higher.
Technical specification